Jamaica All Inclusive Resorts
The weather at night is cool and while it does rain, it's normally a sun shower in the late afternoon, which is the perfect time for a nap to rest up for the Caribbean night life.
Scroll Down
Let me guess? It is time for you to start booking your next vacation and you have narrowed it down to somewhere in the Caribbean with sandy beaches, beautiful weather, and all-inclusive resorts. Is Jamaica on your list? It absolutely should be because of several reasons and they go beyond the 80's The Beach Boys song, Kokomo. Jamaica averages a gorgeous 80 degrees (27C) year round during the day. The weather at night is cool and while it does rain, it's normally a sun shower in the late afternoon, which is the perfect time for a nap to rest up for the Caribbean night life.
The majority of resorts in Jamaica are all-inclusive resorts which makes sense since they were invented on the island. It doesn't matter if you are looking for a romantic getaway or a week with the kids; there are resorts that can accommodate the vacation you are looking for. All-Inclusive resorts differ in what they include in the package from food and beverages, to water sports, children's programing, golf, transportation, specialty classes, scuba diving, golf and more. Make sure to discuss your expectations with your Travel Planner so we can make sure to select the perfect resort for you in Jamaica.
In Jamaica, all-inclusive resorts are typically located in one of five cities. These include Montego Bay, Negril, Whitehouse and Ocho Rios. Montego Bay may be the first city you visit upon arrival in Jamaica as it's home to one of the three international airpots located on the island. Montego Bay is Jamaica's second largest city and is also home to a cruise pier west of town. Montego Bay offers multiple all-inclusive resorts.
Negril is located 55 miles to the southwest of Montego Bay and is famous for miles and miles of clean white sand beaches and clear blue ocean water. Long Bay is a popular area of the city to explore for visitors because it's lined with popular bars, restaurants and all-inclusive resorts.
The city of Whitehouse is one of the smaller cities on the island with only 4,000 residents. It's particularly known for its fishing industry and features several high-end all-inclusive beach resorts. The Five Star Sandals Whitehouse European Village & Spa is one of the luxury resorts in the city. It features rooms located in European-themed villages, free airport shuttles, food and drink at 8 restaurants and 6 bars.
Ocho Rios is a port of call for many cruise lines visiting Jamica. It was formally known as a fishing village but now is know for it's international cruise ship harbor along with a bay beach featuring many high end all-inclusive resorts. Please contact us at J & M Belize Travel to discuss the perfect all-inclusive vacation package in Jamaica.
Featured Montego Bay All Inclusive Resorts
Breathless Montego Bay
Set on a peninsula with over a mile of private beach leading into the crystal-clear Caribbean, this vibrant AAA Four Diamond resort offers adults the ultimate in excitement, fun, romance
VIEW HOTEL
Sandals Royal Caribbean
Just Minutes away on the resort's private offshore island, the mysteries of the Orient unfold in a secluded natural setting where casual poolside and beachside pleasures beckon by day.
VIEW HOTEL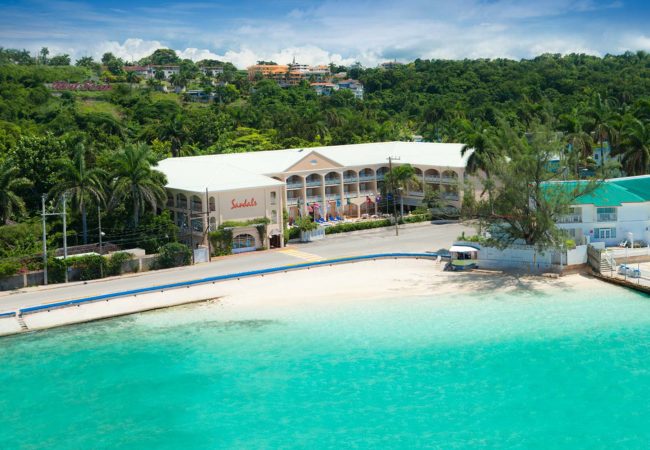 Sandals Inn
Sandals Carlyle Inn this quaint yet luxurious 52 room getaway in Montego Bay, Jamaica. Within two other Sandals Resort that each guests has "dine & play" privileges.
VIEW HOTEL
Royalton White Sands
Discover sophisticated decor with charming Caribbean flair, atop pristine white sands. Treat the family to a vacation where kids can spend hours interacting with others
VIEW HOTEL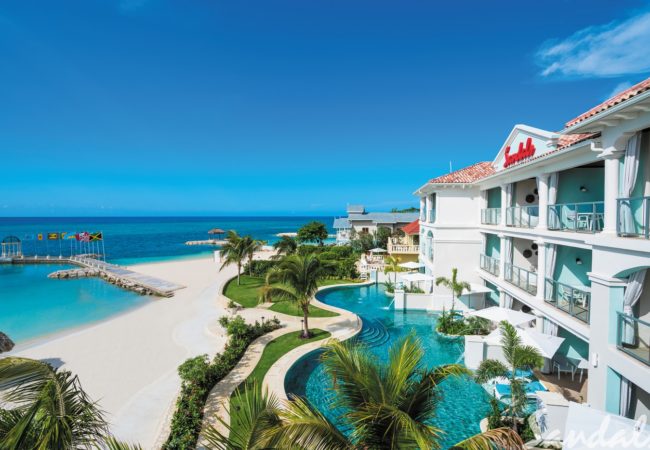 Sandals Montego Bay
Sandals Montego Bay is located on the best private beach in Jamaica. This fine luxury all inclusive beach resort is the very first Sandals Resorts. Here at Sandals Montego Bay the service is incomparble
VIEW HOTEL
Secret St James
Peaceful. Sophisticated. Paradise. Set on a peninsula surrounded by the colors of the Caribbean, this quiet AAA Four Diamond resort offers adults the pinnacle of relaxation & romance
VIEW HOTEL
Zoëtry Montego Bay
Indulge yourself in The Art of Life® at Zoëtry Montego Bay Jamaica, a luxurious and blissful escape combining Endless Privileges® with expressive architecture, gourmet dining, tranquility and romance.
VIEW HOTEL
Featured Negril All Inclusive Resort
Azul Sensatori Jamaica
Situated on a coveted stretch of Negril's world-famous Seven Mile beach, Azul Sensatori Jamaica is a pristine paradise where couples, families, friends and colleagues
VIEW HOTEL
Sandals Negril
Located on a the famous pearl white sandy beach of Seven Mile Beach this Sandals is where exotic awaits you! Here at Sandals Negril we have a love for Mother Nature
VIEW HOTEL
Beaches Negril
The moment you walk into Beaches Negril, you officially enter a carefree zone. Negril is the place where "laid back" was invented, and that vibe is totally contagious.
VIEW HOTEL
Featured Ocho Rios All Inclusive Resorts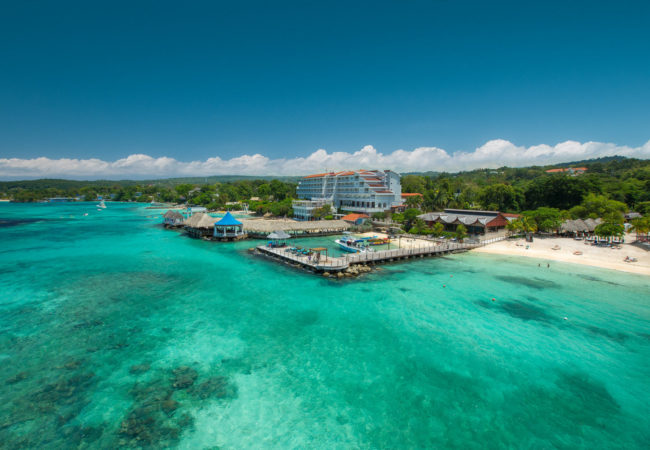 Sandals Ochi Beach Resort
Sandals Ochi Beach Resort is Jamaica newest luxurious resort in the heart of the Caribbean. The brand new Sandals Ochi – superior to other Ocho Rios resorts – has three distinctive experiences.
VIEW HOTEL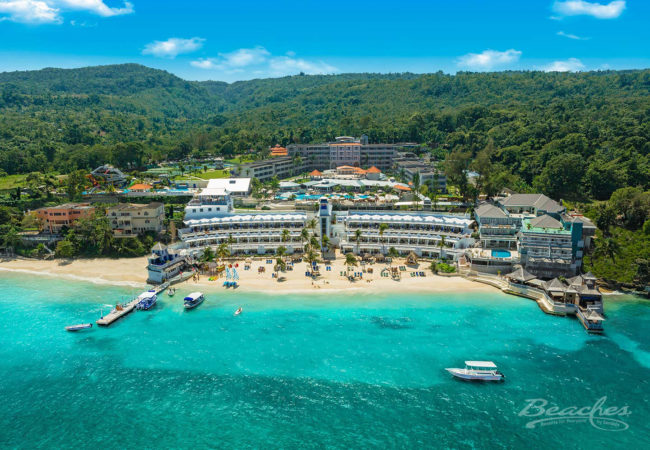 Beaches Ocho Rios
From a huge action-adventure waterpark to championship golf for the whole family, look no further than Beaches Ocho Rios all-inclusive resort, voted among the Top 10 Best Beach Resorts by Parents magazine.
VIEW HOTEL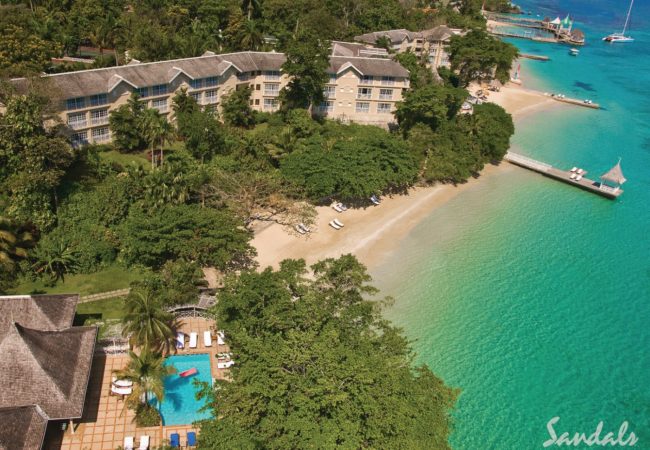 Sandals Royal Plantation
Understated elegance and exquisitely private, this is Sandals Royal Plantation – an intimate all-butler resort of just 74 ocean view suites tucked into a magnificent coral bluff.
VIEW HOTEL
Featured Whitehouse All Inclusive Resort
Sandals South Coast
Sandals South Coast is a luxury Oceanfront Oasis located within a 500 nature reserve in Jamaica! Three distinctive European Villages-French, Italian and Dutch-are set along a two-mile stretch of beach where you can watch both the sunrise and sunset each day.
VIEW HOTEL