J & M Belize Travel
The Caribbean. Mexico. Belize. Bahamas. St Lucia. Jamaica. Each of these exotic locations is only an email away.- Your Caribbean Expert
Scroll Down
Why J & M Belize Travel
Our Caribbean Vacation to includes, Mexico, Belize,Bahamas, St Lucia, & Jamaica. Each of these exotic locations is only an email away. With more than a decade of experience helping travelers like you experience the breathtaking beauty of tropical getaways, J & M Belize Travel has risen through the ranks to become the premier travel agency in the Pittsburgh area. With your needs in mind, we never settle for a simple canned trip every other tourist has. We design specially customized packages to fit the needs of each and every client.
Our luxury travel takes you to the most exotic locations. From snorkeling the Blue Hole of the Lighthouse Atoll in Belize to climbing the steps of the ancient Mayan pyramids to take in a treetop view of the surrounding jungle in Mexico, your vacation will be unlike anything else you have ever experienced in your life. Other adventures include zip lining, rappelling down the side of a waterfall, canoeing, reef fishing, diving and snorkeling.
Let J & M Belize Travel plan that caribbean vacation for you!
J & M is comprised of professionals dedicated to servicing your every whim. We book flights, cruises and any other mode of transportation you need. When you call to book your vacation package, simply let us know your dream, and we'll make it a reality. Our access to specialty resorts across the tropics means you can have whatever adventure you desire. Enjoy the beach? We'll book you right on the coast. Prefer the jungle? Expect to hear the music of the creatures every night and every morning. There is nothing we can't do.
If you're ready to take the next step and experience everything this small slice of the world has to offer, reach out to J & M Belize Travel today. From first class service to high quality adventure, you'll never want to travel like you did before. Allow us to show you just how much of a difference travel truly is.
Go Exotic Places
Caribbean Vacation Destination
When it comes to exploring exotic places, the choices are numerous. Whether you like peaceful destinations or vibrant landscapes, we have offers for you
ORCHID BELIZE ADVENTURES
Actun Tunichil Muknal Cave
Of all the caves in Belize, none are more famed than Actun Tunichil Muknal, or the Cave of the Crystal Sepulcher. The Mayan empire, it was believed that caves were the entrance to the underworld and the homes of the gods.
LEARN MORE
ORCHID BELIZE ADVENTURES
Lamanai River Safari
Unlike other temples that require a bit of a hike, Lamanai truly utilizes the river it sits on. To reach the site itself, your guide will take you on a boat ride through untouched wilderness.
LEARN MORE
Our Top Family All Inclusive Vacation
Ready For Some Fun
Exploring means learning. Bring new experiences from each journey. Meet different cultures, traditions and landscapes. Choose your next destination and start your trip.
Scroll Down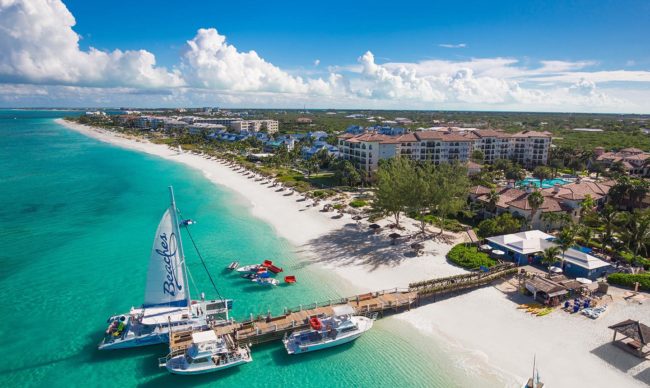 PROVIDENCIALES, TURKS AND CAICOS ISLANDS
Beaches Turks & Caicos
Beaches all-inclusive Turks & Caicos vacation for the whole family. A 45,000 square-foot waterpark; five magnificent villages, boasting the architecture and ambiance of Italy, France, the Caribbean and Key West
SAVING BY BEACHES TURKS & CAICOS
Up to $355 Instant Credit

Save up to 65% Off Rack Rates

Book Now Online & Get $25 Credit

7-7-7 Savings(subject to change)

Winter, Spring, Summer & Fall Specials Available
VIEW HOTEL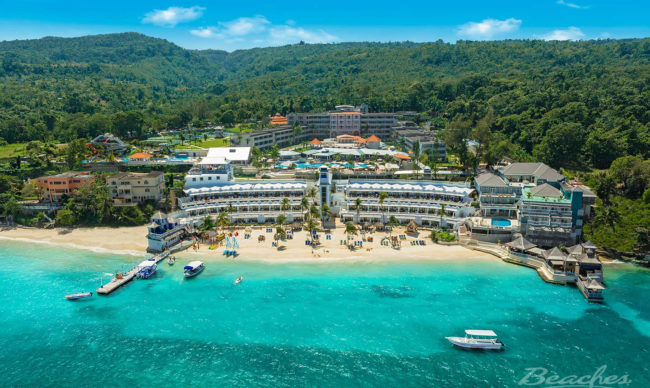 OCHO RIOS, JAMAICA
Beaches Ocho Rios
If you're game for "surf & turf," from a huge action-adventure waterpark to championship golf for the whole family, look no further than Beaches Ocho Rios all-inclusive resort, voted among the Top 10 Best Beach Resorts by Parents magazine.
SAVING BY BEACHES OCHO RIOS
Up to $355 Instant Credit

Save up to 65% Off Rack Rates

1 FREE Night

Book Now Online & Get $25 Credit

7-7-7 Savings(Additional 7% off on 7 selected rooms)

Winter, Spring, Summer & Fall Specials Available
VIEW HOTEL
Over The Water Cabanas
Over the water Villas & Cabanas at Sandals Resorts in the Caribbean
To receive our specials & updates