Pook's Hill Lodge
Roaring Creek, Belize
The Lodge In The Jungle In Belize
&nbsp &nbsp CHECK AVAILABILITY &nbsp &nbsp
Pook's Hill Lodge
Roaring Creek, Belize
Pook's Lodge Hill is a small eco-lodge in the heart of a 300 acre primary rainforest reserve in Western Belize specializing in truly authentic jungle experiences in a breathtaking natural setting. The lodge borders the 6,700 acre Tapir Mountain Nature Reserve and the Roaring River and is 4 miles from the world famous ATM Cave. The Lodge was developed to preserve and maintain the primary rainforest that serve as a buffer zone to the Tapir Mountain Nature Reserve and to help visitors to the lodge develop a greater appreciation of Belizean rainforest ecosystems.
Our eleven thatch cabanas surround an ancient Maya site and look out over the jungle canopy. Each has a private bathroom with hot water and 24 hour electricity, providing comfort in the jungle. All management and operations at Pook's Hill Lodge are carried out according to sustainable business practices.
Hotel-At-Glance
Pook's Hill Lodge
Restaurants- Meals are served in the lantern-lit dining room overlooking the forest canopy. Belizean and European dishes are served buffet style.
Bar- available for a cold drink while relaxing in the jungle

Swimming

Night walks

Hiking
Nature – Pook's Hill Reserve is a delight to explore. Hike past giant mahogany and under tangled lianas on our jungle trails. Discover the various medicinal plants, orchids, palms, hardwoods and the diversity of the insect and animal wildlife that use the rainforest of Belize.
Complimentary activities with your stay:

early morning bird watching

nature hikes

inner tubing

night walks
Rustic Accommodations
At Pook's Hill Lodge
rates starting at
$168.00
&nbsp &nbsp CHECK AVAILABILITY &nbsp &nbsp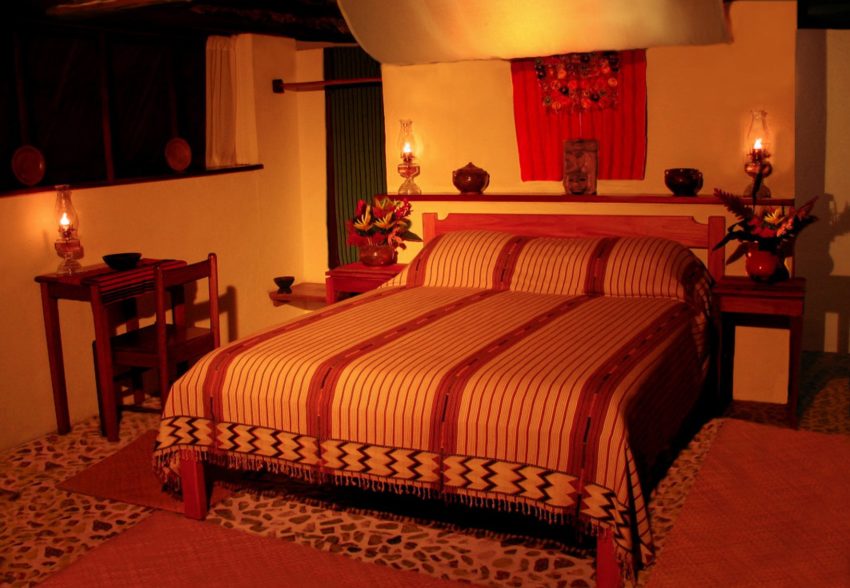 Standard Cabanas
Standard Double Cabana feature 1 queen bed and 1 single bed, with the option for an additional single bed upon request. These cabanas are located near to our lodge and dining hall with a rainforest view. Also available with 1 queen bed and a view of the Maya Plaza.
Occupancy: 2 person
Maximum Occupancy: 2 person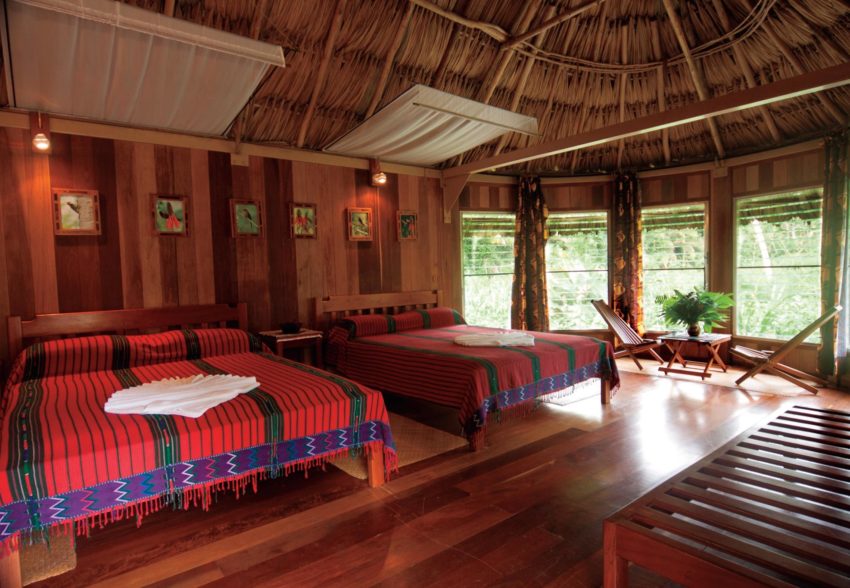 Family Cabana
The Family Cabana is comprised of 2 units, which are separated by a dividing wall. Each unit has its' own private entrance and features 1 queen bed and 1 single bed, or 2 single beds. Each unit has it's own private bathroom.
Occupancy: 2 person
Maximum Occupancy: 4 person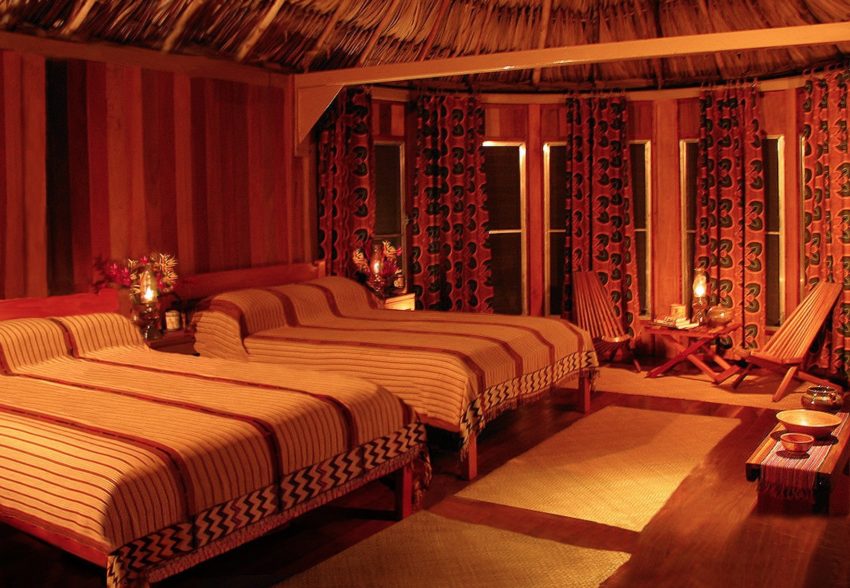 Bird Walk Cabana
Bird Walk Cabanas feature 2 queen beds, with the option for an additional single bed. They are set across the creek on platforms 20 feet above the forest floor providing excellent views of the jungle. They are accessed by a raised walkway through the trees and are our most spacious cabanas.
Occupancy: 2 person
Maximum Occupancy: 4 person
Check Availability
Please provide us with as much information. Your inquiry will be answered within 24 hours