CAYO DISTRICT, WESTERN BELIZE
Cayo is the largest district in the country of Belize is home to approximately 60,000 people. But not to forget it is host an amazing record number of Maya Archaeological site.
The Cayo District also host the only twin town and the only suspension bridge found in Belize. The Hawksworth Bridge hovers over the mighty Macal River. The Macal River is great for canoeing and river tubing. Along the river bank it is great for Night Canoeing where most of Belize nocturnal wild life comes out.
Eco-tourism is now the mainstay of the economy and the Cayo district is slowly becoming on the of the Caribbean/Central American region's vibrant tourist destination.
The Cayo District is also known to for it vast amount of attractions and adventure that it attracts any traveler's interests and also keeps a budget on mind. So start your Belize Adventure is one of Belize's Finest location. We welcome to my hometown of San Ignacio where you will amaze!
WHERE TO STAY IN SAN IGNACIO, BELIZE
The best of Western Belize Resort in San Igancio Belize
RESORTS/HOTELS AROUND SAN IGNACIO (up to 3 miles)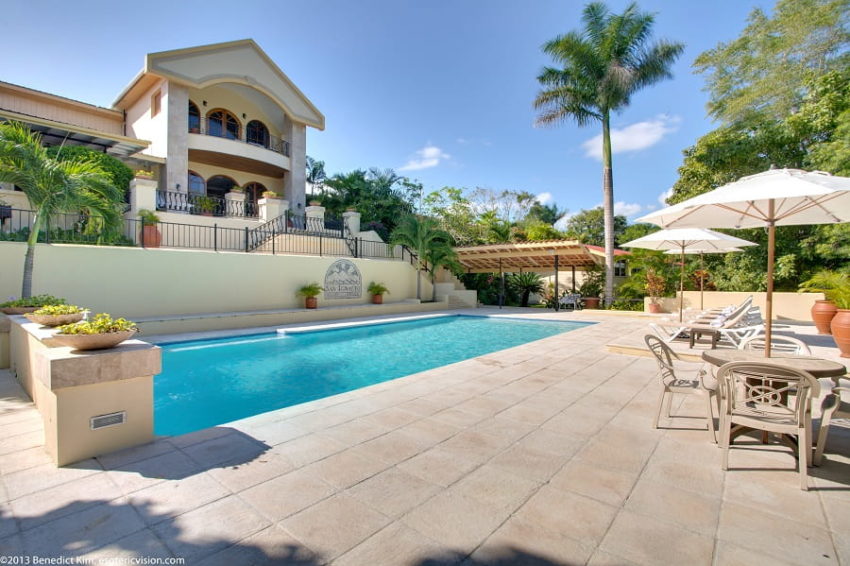 San ignacio, Belize
SAN IGNACIO RESORT HOTEL
San Ignacio Resort Hotel, open to guests since 1976, provides unsurpassed levels of luxury and service in Belize. The resort is centrally located in San Ignacio
$180.00
per night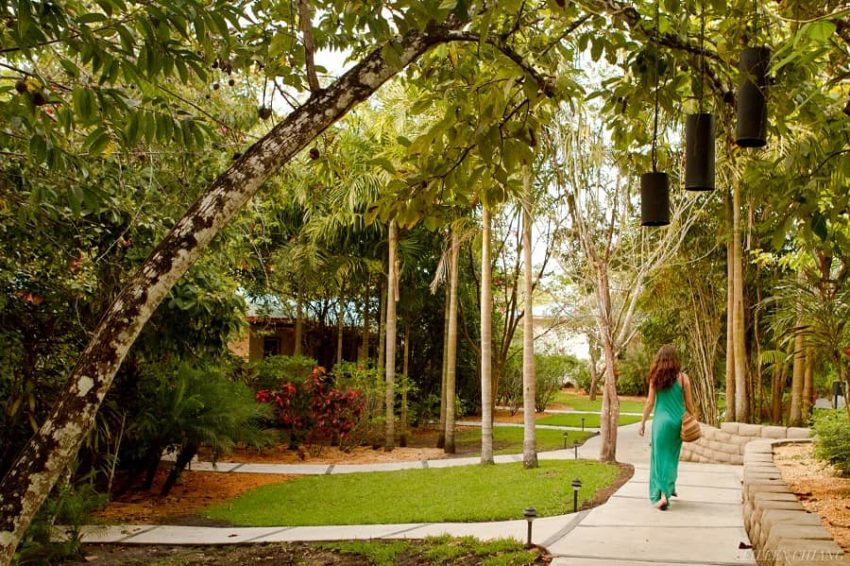 San ignacio, Belize
KA'ANA RESORT
Ka'ana Resort was created for those who appreciate the elegant luxuries of a world class resort, yet yearn to experience new frontiers.
$299.00
per night
RESORTS/HOTELS AROUND SAN IGNACIO (beyond 3 miles)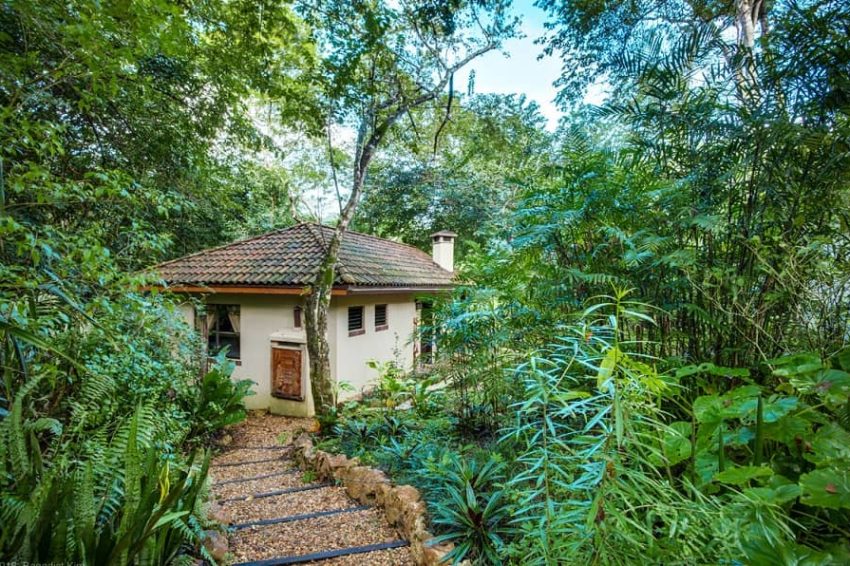 Cristo Rey, Cayo District
MYSTIC RIVER RESORT
Are you searching among Belize Jungle Lodges for the perfect destination? Want to travel to Belize for the eco-tourism adventure of a lifetime?
$265.00
per night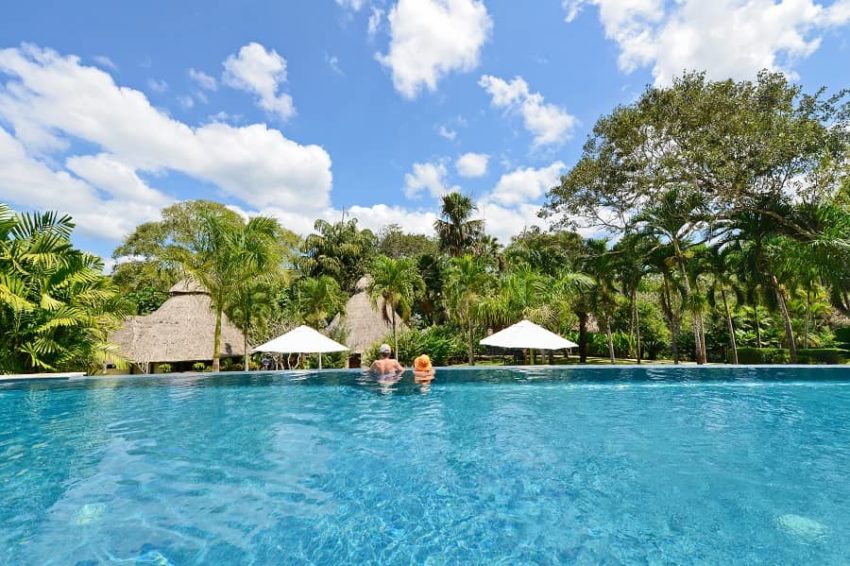 San Ignacio, Cayo District
THE LODGE AT CHAA CREEK
Chaa Creek is set within a pristine 365 acre nature rainforest reserve bordered by the tranquil Macal River and the foothills of the Maya Mountains
$130.00
per night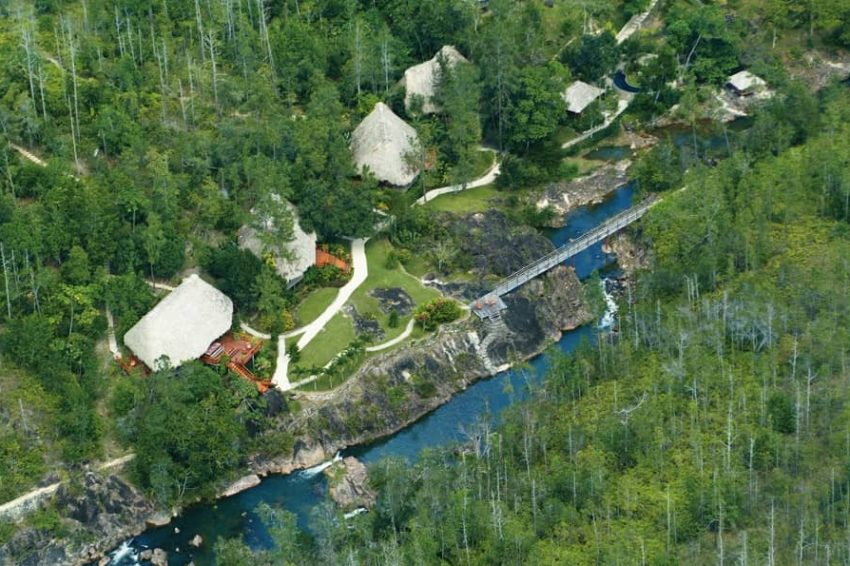 Mountain Pine Ridge, Cayo District
BLANCANEAUX LODGE
Tucked away in a pocket of the Maya Mountains, Blancaneaux Lodge is a 20-room luxury resort where waterfalls tumble into turquoise pools above the jungle
$369.00
per night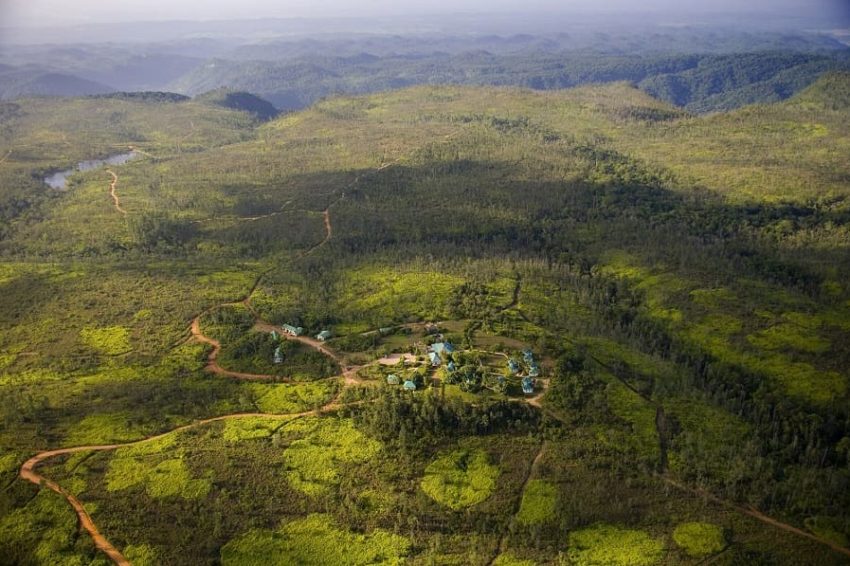 Mountain Pine Ridge, Cayo District
HIDDEN VALLEY INN
Hidden Valley Inn, a Luxury Life Style hotel is the only resort within a 7200 acre private reserve bordering the Mountain Pine Ridge Forest Reserve, Cayo District
$265.00
per night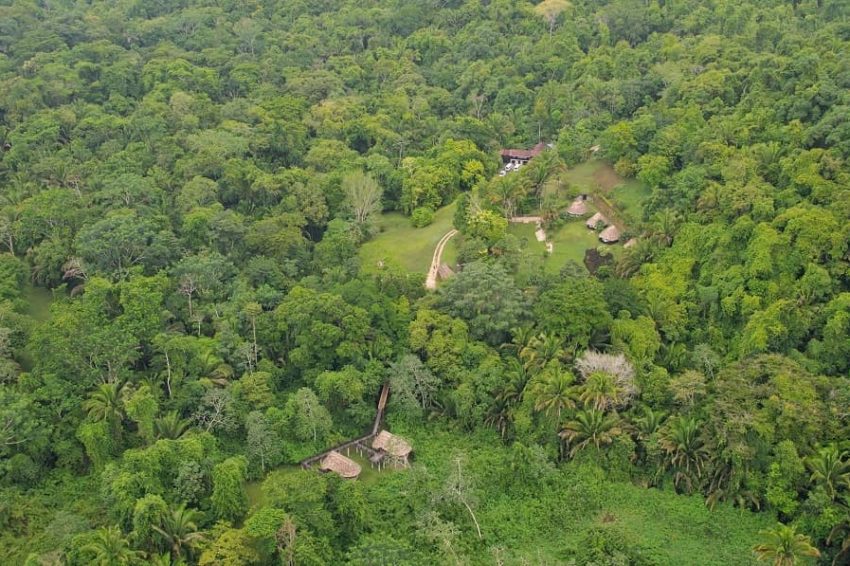 Roaring Creek, Cayo District
POOK'S HILL LODGE
Pook's Hill is a small eco-lodge in the heart of a 300 acre primary rainforest reserve in Western Belize specializing in truly authentic jungle experiences
$168.00
per night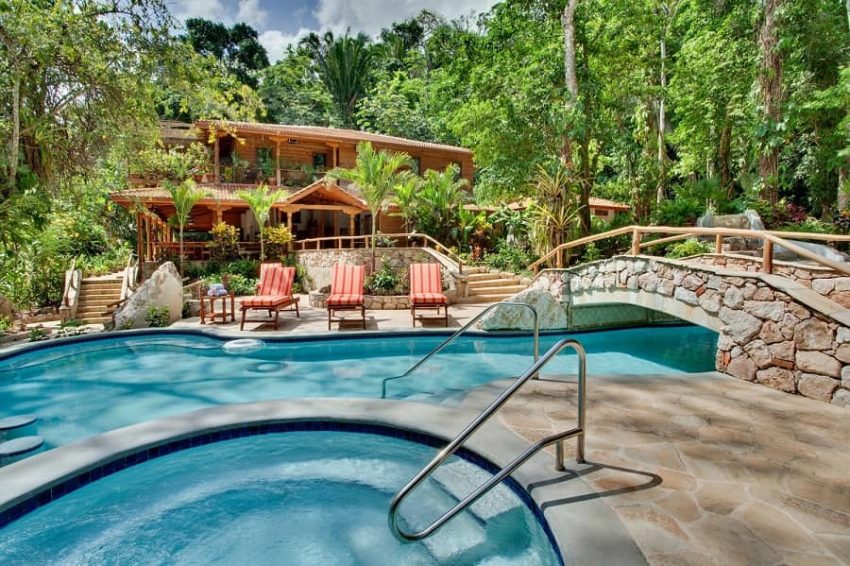 Belmopan, Cayo District
CAVE BRANCH JUNGLE LODGE
Located beside the Caves Branch River within a privately owned 50,000 acre estate, Caves Branch specializes in adventure travel and exploration of the Mayan world
$147.00
per night
SAN IGNACIO DAY ADVENTURES
When it comes to exploring Belize, the choices are numerous. No matter your preference, we offer adventures for everyone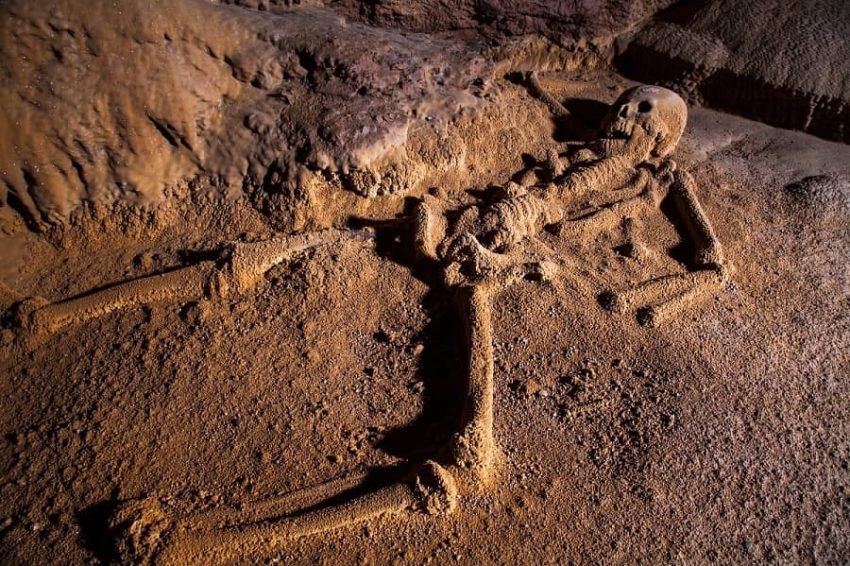 SAN IGNACIO ATM DAY TOUR
ACTUN TUNICHIL MUKNAL
# of person: 2
Time: 7:30 a.m- 5:30 p.m
Intensity: Moderate
Rates starting at
$100.00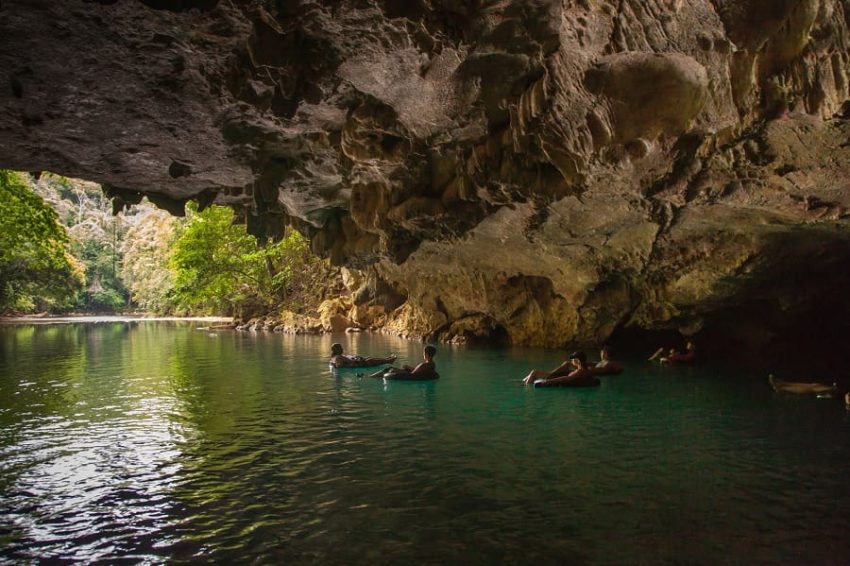 SAN IGNACIO DAY TOUR
CARACOL TEMPLES, RIO ON POOLS & RIO FRIO CAVE- PRIVATE TOUR
# of person: 2
Time: 8:00 a.m- 4:30 p.m
Intensity: Easy-Moderate
Rates starting at
$165.00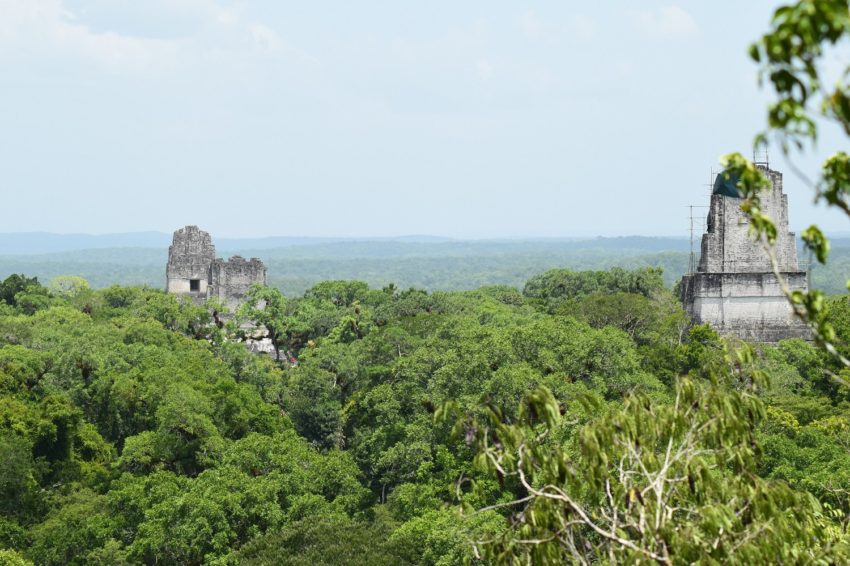 SAN IGNACIO DAY TOUR
TIKAL MAYA RUINS- PRIVATE TOUR
# of person: 2
Time: 8:00 a.m – 5:00 p.m
Intensity: Easy
Rates starting at
$195.00