PUNTA GORDA, TOLEDO BELIZE
Toledo, the southernmost district of Belize, is the least populated and most unspoilt. Mayan culture in Belize is strongest in the south where there are around sixty Mayan villages. Guests can visit a Mayan home where they learn to hand grind corn, make tortillas over an open fire and share a drink of cacao (cocoa) prepared in the traditional way.
The two major Mayan sites in Toledo are Lubaantun and Nim Li Punit. Lubaantun, near the Mayan village of San Pedro Colombia, is a Late Classic ceremonial center where the famous (or infamous!) crystal skull was found by the daughter of archaeologist F.A. Mitchell-Hedges in 1926. Nim Li Punit, a few miles north of Big Falls, is most famous for its collection of sculpted stelae. Both sites have been partially excavated but much remains to be discovered and both locations are within eight miles of The Lodge at Big Falls. Other minor sites in the area include Uxbenka and Pusilha, where research and excavation continues each year during the dry season.
There are also Mayan sites along the coast and on several offshore cayes, where the ground is strewn with pottery chards and obsidian blades. The importance of this region to the ancient Mayans is very much in evidence. All these sites can be visited by boat from Punta Gorda.
Toledo is the home to great Maya Mountains and this is where the Rainforest of Belize and lush jungle of Belize are awaiting for you to discover.
WHERE TO STAY IN TOLEDO, BELIZE
The best of Southern Belize Resort in Toledo Belize
RESORTS/HOTEL IN TOLEDO, BELIZE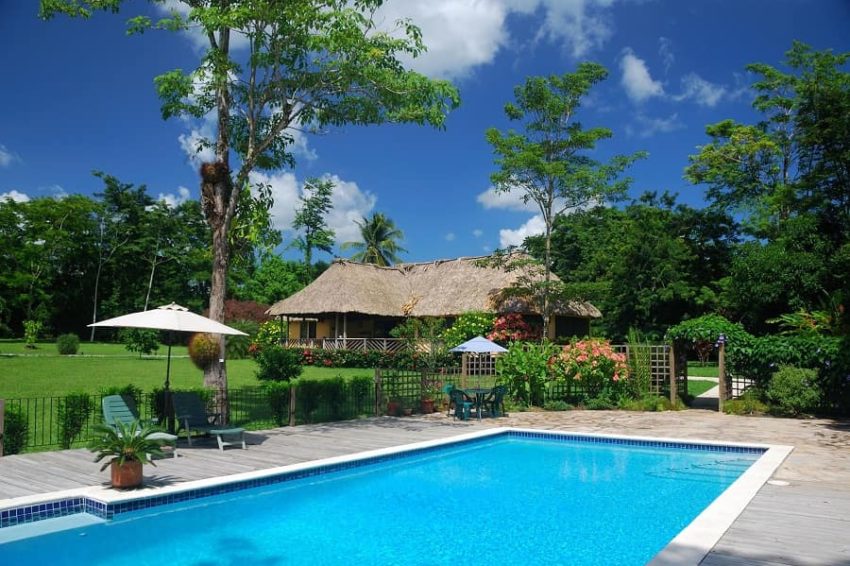 Big Fall Village, Toledo
THE LODGE AT BIG FALLS
The Lodge at Big Falls is situated on the banks of the Rio Grande river in Belize's southern Toledo District. The property is located on a meander of the river with almost a mile of river frontage.
$216.00
per night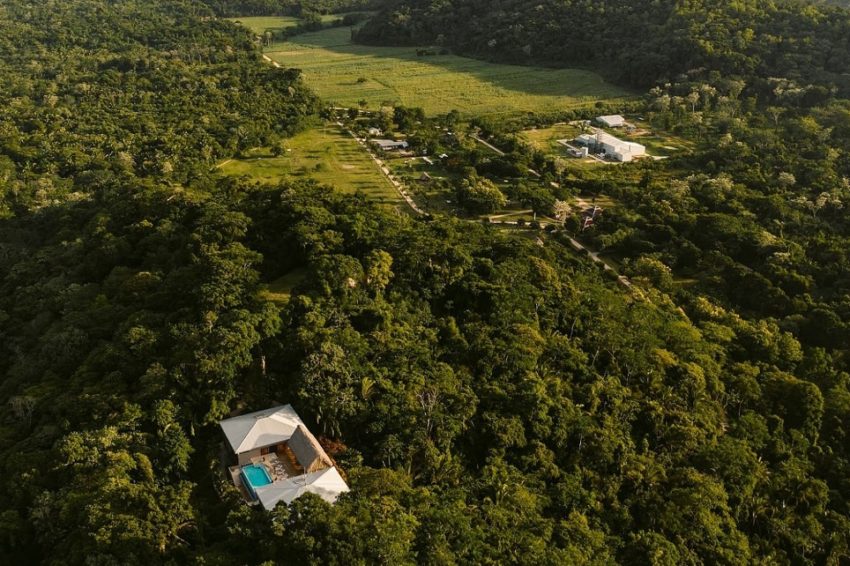 Punta Gorda, Toledo
COPAL TREE LODGE
Copal Tree Lodge offers the best in local food and culture, active adventures, wildlife viewing, saltwater fly fishing, and world-class hospitality.
$200.00
per night
PUNTA GORDA DAY ADVENTURES
When it comes to exploring Belize, the choices are numerous. No matter your preference, we offer adventures for everyone
PUNTA GORDA DAY TOURS
CARACOL TEMPLES, RIO ON POOLS & RIO FRIO CAVE
$130.00 per person