Stann Creek Resorts
Stann Creek, Belize
Dangriga, affectionately known as the "Garifuna Vulture Capital of Belize," combines the Cockscomb Basin Wildlife Sanctuary and the South Water Caye Marine
Scroll Down
Southern Belize: Stann Creek Resorts
Stann Creek, Belize
Stann Creek District is a district in the south east region of Belize. According to the 2010 census, the district had a population of 32,166 people. Its capital is the city of Dangriga, formerly known as "Stann Creek Town." Stann comes from "stanns," or safe havens used by colonialists coming from the "old world" to the "new world."
There are dreamscapes that have flirted with your imagination for years. The district of Stann Creek is one of those places. Breathtaking vistas of the Maya Mountains and the emerald citrus plantations of the Stann Creek Valley line the journey from Belmopan to Dangriga via the Hummingbird Highway.
Dangriga, affectionately known as the "Garifuna Vulture Capital of Belize." The Cockscomb Basin Wildlife Sanctuary and the South Water Caye Marine Reserve offshore to make the Stann Creek District an outstanding location to sample the reef, rainforest and culture of Belize. Stann Creek District is also home to some of Belize Best Beaches destination such as Hopkins and Placencia.
Mayflowers National Park, Stann Creek
Best of Stann Creek Resorts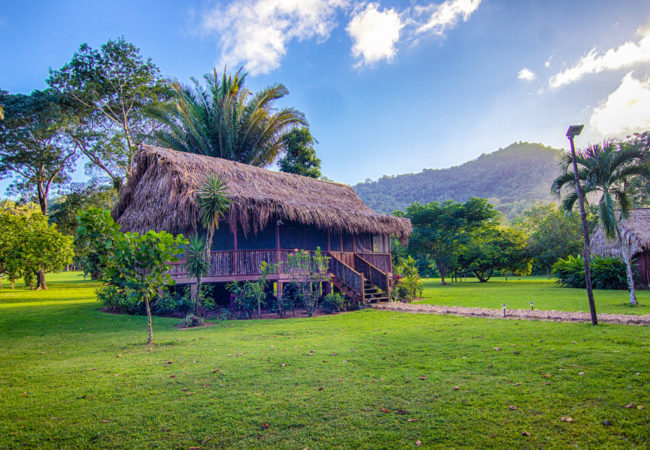 Mayflower National Park, Stann Creek
Bocawina Rainforest Resort
Located in the southern district of Stann Creek is the Mayflower Bocawina National Park consisting of over 7100 acres of lush jungle, refreshing waterfalls and ancient Mayan sites.
RATES STARTING AT
$99.00
per night & US Dollars (ex tax)
VIEW HOTEL
Belize Resorts
LOOKING FOR MORE BELIZE RESORTS LOCATIONS? TAKE A LOOK AT
San Pedro, Ambergris Caye
San Pedro Resort are low rise resort ranging from modest to magnificent boutique resorts/hotels along the coast next to the clear turquoise Caribbean sea.
LEARN MORE
San Ignacio, Western Belize
Eco-tourism is now the mainstay of the economy and the Cayo district is slowly becoming on the of the Caribbean/Central American region's most visited area
LEARN MORE